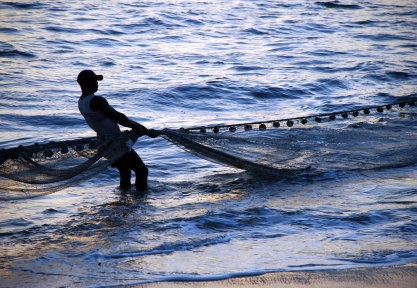 THE APOSTOLIC ANOINTING 使徒性恩膏 by Jill Austin

What is it? 什麼是使徒性恩膏?
How many of you would like to have an apostolic anointing? You may not know if you're allowed to have it, but you want it. I know that we, as women, never know if we are in or out, but while they are still trying to figure it out, we want all God has for us, right? Let's talk about the apostolic anointing.

The apostolic anointing in Acts 2 shows us that Holy Spirit came like a mighty rushing wind. At 9:00 a.m. a crowd of more than three thousand people gathered and accused the Christians of being drunk. Immediately Peter said, "We are not drunk, as you think". He spoke with an apostolic anointing, preaching the crucified Christ, the glory of the Cross, that all are sinners needing to repent, and that Jesus is the Messiah! As he preached the glory of the Cross, the crucifixion and the resurrection, three thousand people were saved.
Prophetic Evangelism In The Market Place
Then why are you saying that you only know of five Evangelists who go downtown to witness? Why isn't everyone moving with an apostolic anointing where you work, go to school, gas stations, grocery stores and wherever you are? There needs to be a place in you where you say, "Jesus, give me that fiery anointing. Lord, use me to powerfully touch my world."

We, as a church, have abdicated our posts!! We've said yes to sending out missionaries, itinerants, and others, but the Lord says, "I want YOU! I want you to be My hands and My heart. I want you to be My mouth and My eyes. When you see people, I don't want it to be an automatic tract. I want you to look at that person and ask Me what I have for that living soul."

Breaking Religious Evangelism Wineskins打破宗教式的傳福音舊皮袋
You will start seeing people as living souls and God will begin to give you words and other things they need. If you don't get anything, you can always ask them to get a cup of coffee with you. Be naturally supernatural. Be real. I feel like the Lord is trying to break religious evangelism. He wants to start working with prophetic evangelism(啟示性傳福音) where you are naturally supernatural, being real people who love a real God! Then you can be one who goes through real life situations with a God who is with you in the midst of all your situations and you can share that with others!

Do you want to be a carrier of the anointing?
How much fire do you want?
When people reach out and touch your clothes, are you so saturated with anointing that people are instantly healed?
Have you even prayed for that? "Lord, let Your anointing and Your glory seep out of me." May it be that we don't even know when it happens because it is so naturally supernatural.

Fishing Nets That Radiate With Glory
Is there that cry in you that says, "Lord, I want to see people radically touched right where I live, where I walk, and where I live real life."
The Lord says He wants to bend the walls of the church and take you to the world so that you can be His hands, His heart, and His feet.

Your Commissioning 補破網的主 撒漁網的你我
If you are waiting for someone else to do it, He says to forget it! You are it! He wants to give us fishing nets. For years He has been healing the holes in the nets so that we can throw out our nets into the dark sea of humanity. As we throw our nets out, the Shekinah glory(耶和華的榮光) will come as the nets hit the water, and the fish will see the nets and come running.
Jesus says that He is going to bring in such a great harvest that many of you will have to team together to bring in His fish.

Can you say, "Here am I, send me!" That is sweet music to His ears! This is part of why He gave His life on the Cross!
摘錄自系列教導: Taking the Prophetic to the Streets Part 11 The Apostolic Anointing
完整原文請參照: